Why I Will Not Take a Microsoft Online Exam Again
In 2015, I decided that I will not try to take a Microsoft Online Exam again (until they fix or change their exam software). In 2021, I still stand by my decision. Here's why.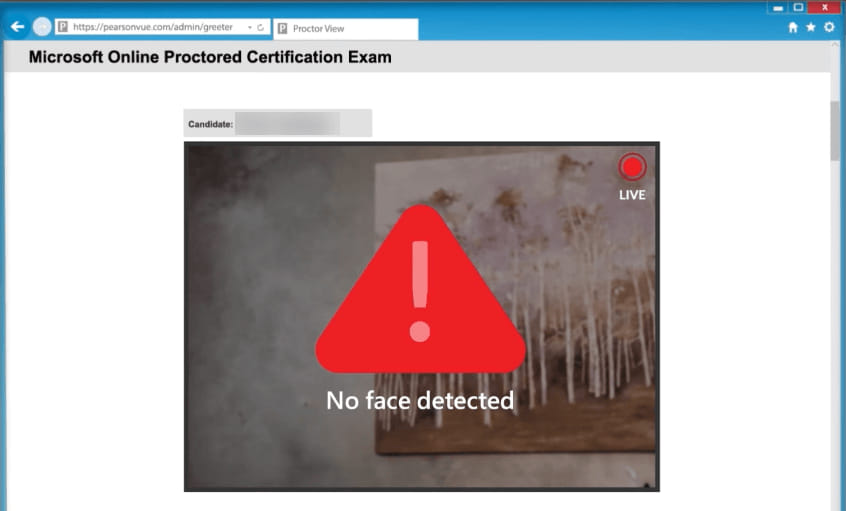 I heard about Microsoft Online Exams in 2015 and found out they were available in Norway. I immediately wanted to try it! Taking an exam online would allow me to schedule it during the weekend so I didn't have to take time off work. It also meant I saved 2-3 hours of travel time on a day.
Reviews of the exam process were both good and bad. Some had technical difficulties and had to reschedule, some had technical difficulties and failed their exam, while others had no problems at all and were very happy. I decided to give it a go.
First, I took the system test…
The first thing I did was to make sure that I passed the system requirements and the system tests. I found out that I couldn't use my Surface Pro 3 because the camera did not take a clear picture of my ID. However, I could use my work laptop, and both system tests worked just fine on that. I scheduled my exam.
…and got ready for my online exam…
On the day of the exam, I made sure I reread all the fine prints three times. First, I cleared my entire office area and removed all items except my laptop. I made sure I wore clothes that would easily allow me to roll up my sleeves and turn out my pockets. My hair was tied in a ponytail so they could see that I didn't have any devices in my ears. I was even careful not to drink too much during the day because bathroom breaks are not allowed.
As soon as it was time for my exam, I logged on and launched the application. It required an update before I could launch it, then it checked my microphone, my camera and my speakers, no problems. Then I had to take a picture of myself, and I took a headshot. After taking a picture you need to confirm that the picture is in fact a headshot.
…but nothing worked!
I clicked "yes" that my picture was in fact a headshot, but nothing happened. The "next" button was disabled and I couldn't click it. I clicked "yes" again and it returned to the screen where I had to take a picture. I took another picture, clicked "yes", and nothing happened. Ok…? I clicked "no", and it returned to the screen where I had to take a picture. I tried clicking back and forth through the microphone, camera and speaker checks, took yet another picture, and still nothing.
Since I couldn't get it to work, and I had turned off my phone so I wouldn't be disturbed during the exam, I opened the Pearson Live Chat and explained my problem.
So I asked for help…
It took about five minutes before a man replied. He asked if I could see the headshot on my screen. I said yes, and explained what I saw on my screen. It took another couple of minutes and then he asked if there was another button. I said that I could see the yes/no buttons and the back/next buttons.
It took another couple of minutes and then he asked what happened when I clicked the "no" button. I said that it returned to the screen where I had to take a picture. I asked if it was safe to relaunch the application because my initial 15 minutes set aside for the check-in process had already passed. He confirmed that I still had 11 minutes to complete the check-in process, and I tried to relaunch the application.
Relaunching the application didn't help. Updating Adobe Air didn't help. I was still stuck on the screen trying to accept the picture I had taken. After another five minutes, he told me that he had created an incident report and that I had to call a Reservation Specialist the following day. I triple-checked that I would be able to reschedule my exam, he confirmed and left the chat.
…and finally got a refund
On the following day I called the Reservation Specialist. He looked at the incident report and told me that they had not been able to investigate the issue yet. The Reservation Specialist could not reschedule my exam until they had investigated the issue, but they would call me back within two days when they had looked into it. Later that day I received an email that my exam had been cancelled, that the exam fee had been refunded and that I could reschedule my exam.
A few days later, I tried again…
I tried the system tests again a few days later, and I got stuck on the same part where I had to take a picture. I tried it on my Surface Pro 3 running Windows 8, I tried it on my work laptop running Windows 7, I tried it on my old Windows 7 computer and I even asked my sister if she could try for me. No luck.
I tried uninstalling and reinstalling Adobe Flash, Adobe Air and the Exam software on all systems. That didn't help. I tried on a wired and wireless connections. I closed and uninstalled programs that might interfere, but I kept getting stuck on taking a picture. Nope. I contacted customer support again, was told to send an e-mail with screen shots, and that I just had to wait for my scheduled exam. He told me "Please try at your scheduled time and check. It should work at that time."
…but finally, I gave up
It didn't work the last time at my scheduled exam time, why would it suddenly work this time? Finally I decided not to trust customer support, cancelled my scheduled Online Exam, and rescheduled at a test center. Trying to get it to work for two weeks was just not worth it.
I have not tried taking a Microsoft Online Exam since 2015
Since I wrote this post in 2015, I have received many comments with similar stories. I'm sure even more people have read this after having a similar experience, but without leaving a comment. As long as I keep hearing stories like this, I will not try to take a Microsoft Online Exam again.
Instead, I try to help others by sharing how I prepare for certification exams, and guide them through the experience at test centers. This is a much better use of my time.
About the Author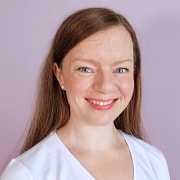 Cathrine Wilhelmsen is a Microsoft Data Platform MVP, BimlHero Certified Expert, international speaker, author, blogger, organizer, and chronic volunteer. She loves data and coding, as well as teaching and sharing knowledge - oh, and sci-fi, coffee, chocolate, and cats 🤓