Understanding Pricing in Azure Data Factory
Congratulations! You've made it through my entire Beginner's Guide to Azure Data Factory 🤓 We've gone through the fundamentals in the first 24 posts, and now we just have one more thing to talk about: Pricing.
And today, I'm actually going to talk! You see, in January 2022, I presented a 10-minute session at DataMinutes about understanding pipeline pricing in Azure Data Factory and Azure Synapse Analytics. And since it was recorded and the recording is available for free for everyone… Well, let's just say that after 24 posts, I think we could both appreciate a short break from reading and writing 😅
Lessons Learned: Understanding Azure Data Factory Pricing
Pipeline pricing is easy, right? No upfront costs. Pay only for what you use. It's a wonderful world for developers. Just a few clicks and your solution is ready for production!
But what do you present to management when they ask for cost estimates? "I guess we just have to wait for the next invoice" is rarely an acceptable answer. It is definitely not an acceptable answer if that invoice turns out to be unexpectedly high…
Session Recording
View the session recording on YouTube:
Slide Deck
View the slide deck on SlideShare:
Summary
In this post video, we looked at some lessons learned about understanding pricing in Azure Data Factory and Azure Synapse Analytics. To sum up the key takeaways:
Everything has a cost in Azure 💡
Activities are prorated by the minute and rounded up
Azure Data Factory and Azure Synapse Analytics are probably not the right tool for small, frequent batches for many single files or tables
There is one more post in this series. Just one! 🤯 Tomorrow, I will be publishing a post with a whole bunch of resources and references. We won't go through anything new, but I will share where and how and from who you can continue learning about Azure Data Factory.
About the Author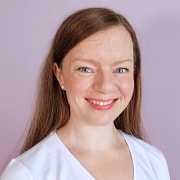 Cathrine Wilhelmsen is a Microsoft Data Platform MVP, BimlHero Certified Expert, international speaker, author, blogger, organizer, and chronic volunteer. She loves data and coding, as well as teaching and sharing knowledge - oh, and sci-fi, coffee, chocolate, and cats 🤓