Training Day at SQLBits 2022: Data Integration using Azure Data Factory or Azure Synapse Analytics
Are you new to Azure Data Factory or Azure Synapse Analytics? Maybe you're an expert SSIS developer wondering how to take that first step into Azure? Do you feel a little overwhelmed by all the possible ways you can move and transform data these days? Join me at the ExCeL London on Tuesday, March 8th, 2022! I will be delivering a training day at SQLBits 2022 called Beginner's Guide to Data Integration using Azure Data Factory or Azure Synapse Analytics 🥳
My goal is to help kickstart your journey as an Azure Data Engineer, and for all of us to have a great and safe day of learning and networking. SQLBits are taking covid safety seriously by requiring proof of vaccination / tests, wearing masks, and ensuring proper spacing between seats. I will be there in-person and hope you will be able to join us too!
(Oh, and if you want to get the most out of your week at SQLBits? Check out Paul Andrew's training day on Wednesday called Azure Data Integration Pipelines - Advanced Design and Delivery 🤓)
Beginner's Guide to Data Integration using Azure Data Factory or Azure Synapse Analytics
What is at the core of every Business Intelligence, Data Science, and Machine Learning project?
Data.
You need data to understand what has happened in the past, to predict what may happen in the future, to discover patterns and anomalies, and to gain the insight necessary for making faster and better decisions.
But before you can do any of those things, you need to collect, store, transform, integrate, and prepare your data.
That's where you and I fit in!
In this full-day workshop, you will learn the skills you need to build and maintain data integration solutions in Azure Data Factory or Azure Synapse Analytics.
We will start with a conceptual overview, go through the fundamentals of ingesting data, and discuss when and why you would choose Azure Data Factory or Azure Synapse Analytics. Then, we will build a metadata-driven solution for moving data between on-premises and cloud data stores, and look at options for transforming and preparing data for further analysis. As we move from individual development to team development, we will configure source control, security, and review options for continuous integration and continuous deployment (CI/CD). Throughout the day, we will cover best practices for development and evaluate how to optimize our solutions for both performance and pricing.
Bring your laptop and get ready for a day full of learning and new ideas!
How do I register for a training day at SQLBits 2022?
Sign up to be notified of updates on the SQLBits website. Registration will open soon™️ - once the entire agenda has been announced and published 😁
About the Author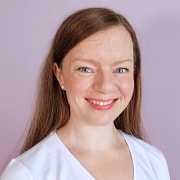 Cathrine Wilhelmsen is a Microsoft Data Platform MVP, BimlHero Certified Expert, international speaker, author, blogger, organizer, and chronic volunteer. She loves data and coding, as well as teaching and sharing knowledge - oh, and sci-fi, coffee, chocolate, and cats 🤓