SQLSaturday Oslo 2015 Summary and Pictures
Thank you for making SQLSaturday Oslo 2015 a huge success!
After many months and countless hours of planning, it's hard to believe that the second SQLSaturday in Oslo is over. It was a huge success thanks to all our organizers, speakers, volunteers, sponsors and attendees - thank you! I'm so proud of everything we accomplished, and I hope everyone had a great time 🤓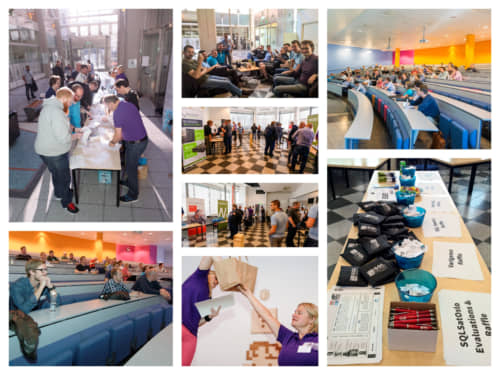 Pictures from SQLSaturday Oslo 2015
A special thank you to Rodney and Erik who were our photographers during the event, and to Pål for sharing some of his great pictures!
An international event in Oslo
A total of 164 attendees out of 196 registered showed up during a sunny day in Oslo. Did you know that we had attendees from Sweden, Denmark, Finland, Lithuania, Germany, Austria and England, as well as from all parts of Norway? On top of that, we had speakers coming in from Sweden, Denmark, Iceland, Germany, Russia, Italy, Bulgaria, Israel, The Netherlands, Belgium, England, Ireland, Portugal, USA and Norway. Amazing!
Pre-conference workshops
This year we decided to organize two pre-conference workshops (precons) on Friday before the main SQLSaturday event. David Peter Hansen presented Understanding SSIS Internals and Performance Tuning for 22 SSIS developers, and Margarita Naumova presented A Practical Approach for Troubleshooting Performance Problems for 21 DBAs. It was a great addition to the main event, and we plan to have two or three precons next year as well - and we plan to let you decide which ones 😊
See you next year?
We hope you enjoyed SQLSaturday Oslo 2015 and that we'll see you and your coworkers again next year! Follow us on twitter (@DataSatOslo) and make sure you join SQL Server User Group Norway for more free training and networking while you're waiting for SQLSaturday Oslo 2016 🤓
About the Author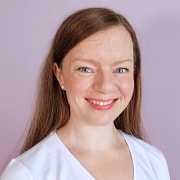 Cathrine Wilhelmsen is a Microsoft Data Platform MVP, BimlHero Certified Expert, international speaker, author, blogger, organizer, and chronic volunteer. She loves data and coding, as well as teaching and sharing knowledge - oh, and sci-fi, coffee, chocolate, and cats 🤓