SQL Server 2017 with Bob Ward
During Microsoft Ignite 2017, I got to interview one of the nicest guys in Microsoft, Bob Ward! 🤩
In this interview, we chat about SQL Server 2017, SQL Server on Linux, Adaptive Query Processing, Auto Plan Correction and Columnstore Indexes.
SQL Server 2017 with Bob Ward - Microsoft Ignite 2017
You can read all of Bob Ward's articles on his blog SQL Server According to Bob. Most of his slide decks and demos are published on aka.ms/bobwardms, and you can follow him on Twitter @bobwardms.
I know Bob had a very busy schedule at Microsoft Ignite, so I'm very thankful he was able to spend a few minutes with me! I hope you find this as interesting as I did. If you want to learn even more, you can watch his session Experience Microsoft SQL Server 2017: The fast and the furious from Microsoft Ignite 2017:
Other interviews from Microsoft Ignite 2017
About the Author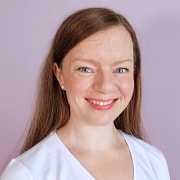 Cathrine Wilhelmsen is a Microsoft Data Platform MVP, BimlHero Certified Expert, international speaker, author, blogger, organizer, and chronic volunteer. She loves data and coding, as well as teaching and sharing knowledge - oh, and sci-fi, coffee, chocolate, and cats 🤓