Interview about Azure Data Factory Updates
Last year at Microsoft Ignite, I was fortunate enough to interview Mike Flasko and Sanjay Krishnamurthi. This year, I got to have a follow-up chat with Mike Flasko and Sharon Lo! We talked about the recent and upcoming Azure Data Factory updates 🤓
In this interview, Mike and Sharon share the highlights from their session at Microsoft Ignite 2018. What are visual Data Flows? How are Azure Data Factory Data Flows different from the recently announced Power BI Dataflows? What's on the Azure Data Factory roadmap? And finally, how can you provide feedback and get involved in private previews?
Azure Data Factory Updates with Mike Flasko and Sharon Lo
(I apologize for the unsteady video 😔 Unfortunately, I didn't see how shaky it was until post-production. If it gets too distracting to watch, please just listen. Mike and Sharon share a lot of interesting things!)
Thank you so much to Mike and Sharon for chatting with me on a busy day 😃
Microsoft Ignite 2018: Azure Data Factory - Enabling Modern Data Integration in the Cloud
Were you unable to attend Microsoft Ignite 2018? Did you miss Mike and Sharon's session? You can now watch it on-demand!
About the Author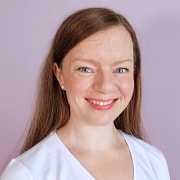 Cathrine Wilhelmsen is a Microsoft Data Platform MVP, BimlHero Certified Expert, international speaker, author, blogger, organizer, and chronic volunteer. She loves data and coding, as well as teaching and sharing knowledge - oh, and sci-fi, coffee, chocolate, and cats 🤓