Personal Highlights from 2019
It's December 31st, 2019. WHAAAAAT? 🤯 I have no idea how we're almost in 2020, but here we are! Just a few hours left of the year. (Hi to my friends around the world who are already in 2020! 👋🏻) Like many others, I enjoy reflecting on the year that's almost over. This year, I've decided to collect some of my highlights from 2019.
(Warning! There will be lots of tweets and pictures.)
This is a total brag fest that I'm writing solely for myself. It's my 2019 highlight reel that I can look back on when days get rough and I need a reminder that life is actually pretty awesome and I'm insanely lucky and privileged to be here. And when we get to 2025, future Cathrine can re-read everything and go "oh yeah, I remember that, we were so young and inexperienced back then, awww!" …like I do now with my old posts. It's fun. You should try it! 😁
Lessons Learned in 2019
I also started writing about some of the more difficult parts of my year and what I learned from it… And in the middle of it, I realized that I'm not quite ready to share those thoughts yet. I still have lots of processing to do before I can turn my struggles into any kind of useful advice for others. I'm hoping to be able to do that in 2020.
But for now, I'll share the short version:
Mark Manson taught me The Subtle Art of Not Giving a F*ck and it changed my life.
After reading that book in 2018 and reflecting on it for all of 2019, I've started learning to take responsibility for my own feelings, to set healthy boundaries for myself, and to choose my f*cks wisely.
So should you 💙
Highlights from 2019
Alright, so! Over to the slightly awkward self-bragging part. 2019 was a great year. But what were the highlights from 2019?
I became a Microsoft Certified Azure Data Engineer Associate 🤓
One of my main goals for 2019, check! ✔ I spent a lot of time this spring learning Azure and improving my data engineering skills.
I'm very thankful that my employer, Inmeta, supported me throughout my entire certification journey. I'm incredibly proud to work for such a great company, and I'm very thankful that I could use some of my work hours for studying. My goal was to pay it forward by sharing my new knowledge with my coworkers - and anyone else who stumbled upon my blog.
So! While studying, I kept track of everything I did. I wrote two posts about how I prepared and studied: one for exam DP-200 and one for exam DP-201. I'm so happy that so many have told me that my posts were helpful. Yay! 🤓
Yaaaaay! I passed Microsoft Exam DP-201 today and became a Microsoft Certified: Azure Data Engineer. So happy! :D https://t.co/FvCzTcSm3W

— Cathrine Wilhelmsen (@cathrinew) June 17, 2019
(But oh my goodness, when it comes to Azure, you can never stop learning! I already feel behind again 😅)
I received my 5th Microsoft MVP Award 💙
Remember how I said I write for myself so I can look back at my old posts? Yeah. Today, it's strange to think that I once was scared of becoming an MVP. Now, I've been an MVP for five years.
And it's all because of you 😍
I received the Microsoft Most Valuable Professional (MVP) Award for the fifth time today, yay! 🤓 I'm both happy and honored, but most of all grateful for all the people in my life who have helped me on this journey. You're amazing 💙 #SQLFamily #MVPBuzz pic.twitter.com/CIgxZusqVM

— Cathrine Wilhelmsen (@cathrinew) July 1, 2019
I even got a shiny blue disc in a fancy box, yay!
5 fantastic years! Thank you @MVPAward 🤩 #MVPBuzz #SQLFamily pic.twitter.com/5Bq3iPb8QJ

— Cathrine Wilhelmsen (@cathrinew) August 20, 2019
Again, thank you to everyone who have helped me. I will continue to give back and pay it forward, as often and as much as I can!
I watched my coworker become an international speaker 🤩

DataGrillen is one of my favorite events. They have an amazing newcomer program supporting new speakers. In 2019, my coworker was selected as one of the newcomer speakers!
Jeroen did an amazing job, and I was so happy to have been there to support and applaud him 👏🏻 I was way prouder attending his session than presenting my own!
First newcomer speaker at #DataGrillen, and a full room for @JBosems' first session ever, yay! 😁 👏🏻 👏🏻 👏🏻 #SQLFamily pic.twitter.com/hJIdoJEvu1

— Cathrine Wilhelmsen (@cathrinew) June 20, 2019
I was vulnerable and personal at Microsoft Ignite 😳
Over the past five years, I've become fairly confident as a speaker. But talking about something deeply personal at Microsoft Ignite 2019 was the most challenging and terrifying thing I've ever done. I've rarely felt so vulnerable, and I had no idea whether my story would resonate with anyone else.
It did. And to every single person who reached out to me afterwards, thank you. From the bottom of my heart. Thank you for taking the time to attend my session, to listen to my story, and to share your thoughts and your stories with me afterwards. You've inspired me.
Today, I shared my story of how I've used personal branding to redefine myself from a shy, awkward outsider to a confident speaker at #MSIgnite. It was the most challenging and terrifying session I have ever presented, but also the most rewarding. Thank you all 💙 #HumansofIT pic.twitter.com/WrZBCB9hSS

— Cathrine Wilhelmsen (@cathrinew) November 7, 2019
I participated in a keynote for the first time 🤯
At Microsoft TechX Oslo 2019, I got to talk about my favorite topic: data. Data! In a keynote! Yay! This was such a surreal experience. I still have to pinch my arm. I owe Microsoft Norway all the thanks for inviting me to be a part of this experience 🤓
Nå forteller @cathrinew oss om Azure Synapse Analytics! Deler du bilder fra TechX i SoMe i dag? Tagg oss da vel 😀#MsTechXOslo pic.twitter.com/unCf8Fm90X

— Microsoft Norge (@MicrosoftNorge) December 11, 2019
Oh, and, by the way… Even though I feel fairly confident as a speaker… I still get OH MY GOSH NERVOUS! So nervous that my Fitbit reported my waiting as a workout session 😂
If you're wondering what it's like to sit still and wait for your turn to get on stage in front of 1000 attendees... My Fitbit is telling me I'm exercising 😅😂 pic.twitter.com/T2nzzBN8Dg

— Cathrine Wilhelmsen (@cathrinew) December 11, 2019
I wrote 25 blog posts in 25 days 👩🏼‍💻
And finally, to close out the year, I wrote 25 blog posts about Azure Data Factory in 25 days.
…and I don't think I'll ever do anything like this again, because I completely underestimated the time and effort needed to finish this massive project 😅
But! I'm incredibly proud for sticking with it. And now that the hard part of creating everything is over, I can enjoy the fun part of improving everything. I hope this can be a useful resource for new data engineers in 2020 🤞🏻
Blogged: Introduction to Azure Data Factory (Beginner's Guide to Azure Data Factory: Part 01) https://t.co/qftL8XX7fU #Azure #DataFactory #AzureDataFactory #AzureDataFactoryAdventCalendar pic.twitter.com/0BWUxVDRTn

— Cathrine Wilhelmsen (@cathrinew) December 1, 2019
Happy New Year!
I hope 2020 will be a great year for you. Take care of yourself, your family, and your friends. Stay healthy, both mentally and physically. Get enough downtime and sleep. Set healthy boundaries for yourself. Choose happiness.
And remember that you can do anything you want. Anything. You got this. Now go be awesome!
Happy New Year 🥳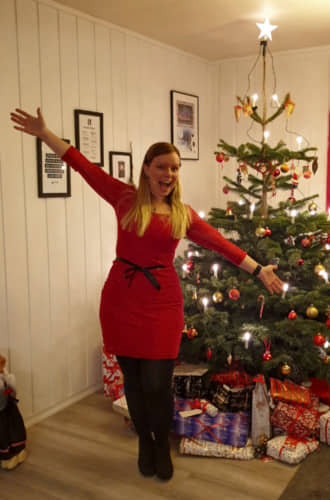 See you in 2020 🤓
About the Author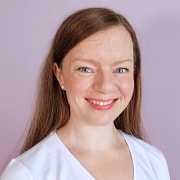 Cathrine Wilhelmsen is a Microsoft Data Platform MVP, BimlHero Certified Expert, international speaker, author, blogger, organizer, and chronic volunteer. She loves data and coding, as well as teaching and sharing knowledge - oh, and sci-fi, coffee, chocolate, and cats 🤓