First Day as a Senior Consultant in Skill!
Today is a very special day. It's Monday, it's a new week, and it's a new month - all sorts of new beginnings. The most important new beginning, however, is that today is my first day as a Senior Consultant in the Data Management and Analytics team in Skill! Yay 🥳
Skill is a Norwegian IT consulting company with over 100 consultants working from two locations. They have teams focused on everything from cloud infrastructure to cloud productivity, from security to business applications, and from collaboration to analytics.
What do they all have in common? They all deliver solutions built on Microsoft technologies! Just like me 🤓
(And just like me, there are many people in Skill who love giving back and helping their communities! I'm honored that I can now call fellow Microsoft MVPs Jan Vidar Elven, Magnus Goksöyr, and Ulrikke Akerbæk my coworkers 🤩)
I've joined the Data Management and Analytics team, and will continue to focus on Azure Data and the Microsoft Data Platform. I get to dive deeper into fun things like Azure Synapse Analytics and Azure Data Factory, and I'm hoping to learn even more about Power BI and the rest of the Power Platform. Maybe I'll even pick up a thing or two about infrastructure, networking, and security?
I'm very much looking forward to this new chapter. Great people, a supportive workplace, and exciting technologies…? I'M SO EXCITED! 😊
About the Author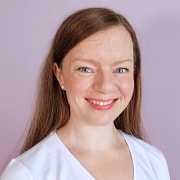 Cathrine Wilhelmsen is a Microsoft Data Platform MVP, BimlHero Certified Expert, international speaker, author, blogger, organizer, and chronic volunteer. She loves data and coding, as well as teaching and sharing knowledge - oh, and sci-fi, coffee, chocolate, and cats 🤓