Data Science with Buck Woody
I got to interview Buck Woody about Data Science at Microsoft Ignite 2017! 🥳
In this interview, we chat about Microsoft Business Analytics and AI (formerly known as Cortana Intelligence Suite), Artificial Intelligence in Excel, intent-based programming, Predictive Analytics, DevOps for Data Scientists and life-long learning.
Data Science with Buck Woody - Microsoft Ignite 2017
Read all of Buck Woody's great posts on his blog Backyard Data Science and follow him on Twitter @BuckWoodyMSFT. For more career advice, read his article Your Career is Your Fault on LinkedIn.
Oh, and we did get more coffee after we recorded this ☕
Interview recorded and @BuckWoodyMSFT got his extra triple quad shot coffee. Great start to Day 2 of #MSIgnite :D pic.twitter.com/6dYbCeSiQu

— Cathrine Wilhelmsen (@cathrinew) September 26, 2017
I'm so thankful that Buck took some time out of his busy schedule to chat with me, and I hope all of you enjoy this interview. If you want to learn more, watch his full session DevOps for data science from Microsoft Ignite 2017:
Other interviews from Microsoft Ignite 2017
About the Author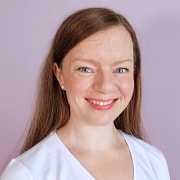 Cathrine Wilhelmsen is a Microsoft Data Platform MVP, BimlHero Certified Expert, international speaker, author, blogger, organizer, and chronic volunteer. She loves data and coding, as well as teaching and sharing knowledge - oh, and sci-fi, coffee, chocolate, and cats 🤓