About Cathrine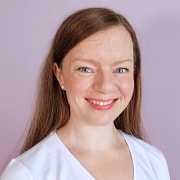 Hi! I'm Cathrine. I love data and coding, as well as teaching and sharing knowledge 🤓
When I was 10 years old, I decided to learn HTML and CSS because it was fun! That curiosity and passion for solving technical challenges has stuck with me ever since.
I've now worked with Azure Data and the Microsoft Data Platform for over 14 years, mainly focusing on Business Intelligence, Data Integration and Data Warehousing projects. My core skills are Azure Data Factory, Azure Synapse Analytics, Microsoft Fabric, Power BI, and T-SQL development, but I enjoy everything from programming to data visualization.
Outside of work, I'm an international speaker, author, blogger, organizer, and chronic volunteer. Because of my community involvement, I have received the Microsoft Data Platform MVP Award every year since 2015.
I'm also a Microsoft Certified: Azure Data Engineer Associate, a Microsoft Certified Solutions Expert (MCSE): Data Management and Analytics, and a Microsoft Certified Solutions Associate (MCSA): Business Intelligence Development.
…yeah, there's a reason I call myself a full-time geek. I also love sci-fi and fantasy, design and typography, coffee and chocolate, I spend way too much time laughing at cat gifs, and I definitely use way too many emojis 😁
Find me!
Speaking and Volunteering
You can find all my upcoming and past speaking engagements on my speaking page. It includes links to resources such as video recordings, slide decks and demo files.
When I'm not speaking myself, I do my best to give back and pay it forward by supporting and encouraging new speakers. In 2018, I joined the Speaking Mentor network as a mentor. If you want to start speaking, please reach out to me. I'm happy to help!
Honored and Proud