About Cathrine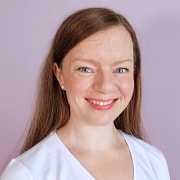 Hi! I'm Cathrine. I love data and coding, as well as teaching and sharing knowledge 🤓
I work as a Senior Consultant in the Data Insights & Business Intelligence team at Inmeta in Norway, where I'm also a Cloud Evangelist, delivering internal and external sessions and technical training on the Azure and Microsoft Data Platforms. My focus is on Business Intelligence, Data Warehousing, Data Integration, Analytics, and Reporting projects.
I'm a Microsoft Data Platform MVP (Most Valuable Professional), one of only nine BimlHero Certified Experts in the world, a Microsoft Certified: Azure Data Engineer Associate, a Microsoft Certified Solutions Expert (MCSE): Data Management and Analytics, and a Microsoft Certified Solutions Associate (MCSA): Business Intelligence Development.
Outside of work, I'm an active volunteer in the Azure and Microsoft Data communities as an international speaker, organizer, mentor, author, and blogger.
I have always loved puzzles and technical challenges. When I was 10 years old, I decided to learn HTML and CSS because it was fun! Some years later, that interest led to a bachelor's degree in computer science specializing in programming, which eventually led to a career within IT.
My geeky side is passionate about development and programming, loves sci-fi and fantasy, and decided a gigantic canvas painting of Heath Ledger as The Joker is the perfect main feature of a living room. My girly side loves design and typography, coffee and chocolate, spends too much time laughing at cat gifs, and uses way too many emojis 😁
Find me!
Speaking and Volunteering
You can find all my upcoming and past speaking engagements on my speaking page. It includes links to resources such as video recordings, slide decks and demo files.
When I'm not speaking myself, I do my best to give back and pay it forward by supporting and encouraging new speakers. In 2018, I joined the Speaking Mentor network as a mentor. If you want to start speaking, please reach out to me. I'm happy to help!
Honored and Proud