Create your own BimlExpress Keyboard Shortcuts
Are you tired of right-clicking on your Biml files to Check Biml for Errors or to Generate SSIS Packages? Did you know that you can create your own BimlExpress Keyboard Shortcuts? 🤓
Go to Tools → Options: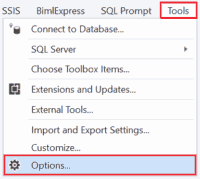 Select Environment → Keyboard, then type Biml in the Show commands containing box: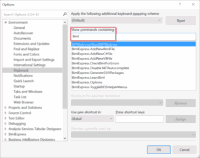 Select a Biml command, click in the Press shortcut keys box, click the keyboard shortcut combination of your choice, and click the Assign button. In this example, I have used Ctrl+Shift+C, Ctrl+Shift+B (I chose C then B for "Check Biml"):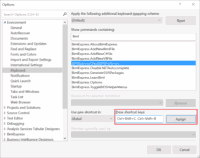 Click OK, and that's it! You can now use your keyboard shortcuts while having one or more Biml files selected. The shortcuts will appear in your BimlExpress menus in the toolbar and when you right-click on a file.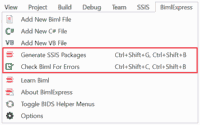 About the Author
Cathrine Wilhelmsen is a Microsoft Data Platform MVP, BimlHero Certified Expert, international speaker, author, blogger, and chronic volunteer. She loves data and coding, as well as teaching and sharing knowledge - oh, and sci-fi, chocolate, coffee, and cats 🤓