Biml Tips and Tricks (SQLBits 2019 Session Recording)
At SQLBits 2019, I presented my Biml Tips and Tricks: Not Just for SSIS Packages! session. The session recording has been available for many months, but I only just now realized I never blogged abut it 😊 You can view the slide deck on my SlideShare and download my Biml Demos if you want to dig into my code examples.
Biml Tips and Tricks: Not Just for SSIS Packages! Session Recording
Watch the full video on the SQLBits website: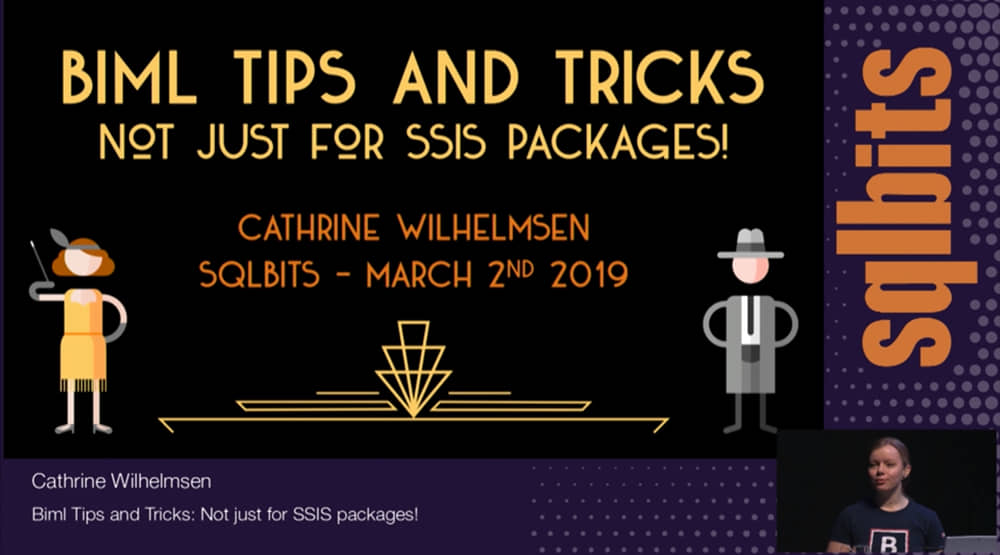 You can increase or decrease the speed, enable closed captioning, and even download the video for offline viewing.
(If you want a laugh, I recommend watching in 2x speed with the not-quite-accurate captions. You'll see gems like "This is Bemmel. Tips and tricks not just for exercise packages!" 🤣)
Other SQLBits 2019 Session Recordings
In addition to my Biml Tips and Tricks session, SQLBits has made all the 109 other session recordings available! You can find them all on the Previous Sessions page. If you remove the filters on that page, you can see recordings from previous years as well. There is a lot of good, free content there. Check it out!
Related Blog Posts
I have also started to write more detailed blog posts about the topics I covered in this session:
JOINs in Biml using GetColumnComparisonList (coming soon!)
UPDATE statements in Biml using GetColumnAssignmentList (coming soon!)
MERGE statements in Biml (coming soon!)
Stay tuned! (Oh, and if you happen to read this in 2021 and the blog posts above have not yet been published, please give me a nudge 👀)
About the Author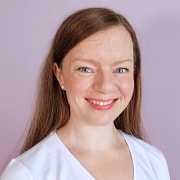 Cathrine Wilhelmsen is a Microsoft Data Platform MVP, BimlHero Certified Expert, international speaker, author, blogger, organizer, and chronic volunteer. She loves data and coding, as well as teaching and sharing knowledge - oh, and sci-fi, coffee, chocolate, and cats 🤓