Azure Data Factory v2 with Mike Flasko
One of the sessions I was most looking forward to at Microsoft Ignite 2017 was New capabilities for data integration in the cloud with Mike Flasko. In that session, he talks about Azure Data Factory (ADF) v2 and its new first-class SSIS support.
After the session, I convinced Mike Flasko and Sanjay Krishnamurthi to have a chat with me 🤓 We talked about what's new in Azure Data Factory v2, including the updated pipeline application model with a new visual design canvas, new Software Development Kits (SDKs) for working with Azure Data Factory, the new Integration Runtime, and the ability to run SSIS packages inside Azure Data Factory v2.
Azure Data Factory v2 with Mike Flasko
Follow Mike Flasko on Twitter @mflasko, and keep an eye out for more news about ADF and SSIS! I may or may not have convinced him to do another interview with me in a couple of months 🥳
Thank you Mike and Sanjay for sitting down with me on a busy day! If you were unable to attend Microsoft Ignite 2017, you can now watch Mike's session New capabilities for data integration in the cloud on-demand:
Other interviews from Microsoft Ignite 2017
About the Author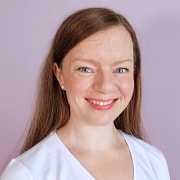 Cathrine Wilhelmsen is a Microsoft Data Platform MVP, BimlHero Certified Expert, international speaker, author, blogger, organizer, and chronic volunteer. She loves data and coding, as well as teaching and sharing knowledge - oh, and sci-fi, coffee, chocolate, and cats 🤓